CRUSH your drives further and straighter down the fairway on EVERY hole…
Attention Golfers:
Here's How to Add 50 to 70 Extra Yards to Your Tee Shots and Drive Like a PGA Pro… So You Par or Birdie More Holes and Shave 9-to-11 Strokes Or More From Your Score…
On the page below, a top PGA Pro and Tour Coach reveals simple secrets you can use to instantly launch tee shots 275 yards or MORE straighter and further down the fairway.
Become the envy of your golf buddies as you repeatedly step up to each and every tee and CRUSH long drives straight down the middle of the fairway, chip them onto the green, and putt for birdie or par each hole.
Dear golfing friend,
Would you like to add a ton of distance to your drives and hit them longer and straighter, more often?
Would you like to be able to place the ball on every tee and WHACK towering 275 to 300-yard drives straight down the middle of the fairway each time?
Would you like to stop slicing or hooking the ball?
The next time you hit the course with your golfing buddies… would you like to reduce the amount of poor tee shots you have in a round?
Would you like to get closer to the hole with your tee shots to take the pressure off your approach shots?
If you answered "Yes" to any or all the above… I have some important news for you.
I just put the finishing touches on a new set of coaching videos that will help IMPROVE the MOST important part of your golf game: driving
From driving the ball further and straighter down the middle of the fairway… with more distance and accuracy than ever before… you'll add 50 to 70 yards to your drives and give yourself much better chances of making birdie or par.
Soon you'll be the envy of your golf buddies…cracking 80 or LOWER any time you step foot on the course. When you're launching monster tee shots that seem to float for a mile… you'll be one of the longest hitters on your course... guaranteed!
And the amount of respect you get on the course will be INCREDIBLE.
HOW Can All of This Happen?
Simple. The TRUE secret to massive power in your swing is NOT about trying to kill the ball. Instead, it's about learning how to harness and direct the power and accuracy you ALREADY have.

It's always been there… you've just NEVER learned how to tap into it. And that's the EASIEST thing in the world for you to FIX.

I can show you how. In fact, I'll show you, step-by-step, how to release the natural power and ability you have locked inside your normal swing. And as a result, you'll crush the ball farther

and straighter than you've ever hit a tee shot!

Once that happens... you'll be having the most fun you've ever had on a golf course!
You'll Add 50 to 70 Yards To Your Tee Shots
And Give Yourself Much Better chance
of Making Par and Birdie!
Once you're consistently LAUNCHING incredibly long tee shots... you'll easily take two to three strokes off each hole...if not more.
You'll go from barely breaking 100… to consistently breaking 80 every time you play.
Just imagine your very next round of golf. Walking up to each tee and CRUSHING long, 300+ yard drives down the middle of each fairway.
When you're hitting tee shots like that... your buddies will be in AWE as they watch your ball sail down the fairways like heat-seeking missiles.
I can't say they'll be happy. After all, they'll hate the fact you're slaughtering them on the course.
And in just a second, I'm going to share with you a secret way to drop 9-to-11 strokes off your game almost overnight.

But first…
Who am I and Why Can I Help You Play better?
Hi. My name is Richard Lawless and I'm a PGA Professional & Tour Coach.
I have over 20 years' experience in coaching golf. I've attended hundreds of Continuous Professional Development courses and have coached hundreds of clients in both England and southern Europe.
I've worked for Pestana Golf Resorts in Portugal…home to the world renowned David Leadbetter Golf Academy. Along with many tour players… David Leadbetter is probably most famous for working with Nick Price and Nick Faldo.
I've also been lucky enough to work for Scott Cranfield… where I was personally trained by him to coach at one of his academies. Scott's impressive list of players he has worked with includes several Ryder Cup players, Robert Jan-Derkson, Bradley Dredge and Ernie Els.
Through my training, I attained a PGA Body Matters in Golf Certificate in Physical Profiling.
I currently work with players of all abilities including Ladies European Tour Player, Trish Johnson… an 8-time Solheim Cup Player and a multiple winner on both the LPGA Tour & Ladies European Tour<![if !vml]>
<![endif]>
Trish currently plays on the Ladies European Tour.
Here's Trish winning the Tenerife Ladies Open
Here's Trish winning the French Ladies Open
Now… don't worry, you don't need to be a Tour Player to benefit from my coaching.
You can use my techniques to improve your driving and putting… no matter your skill level or ability.
I promise… I can help you improve all areas of your game so you begin to LOVE the game again.
Instantly Increase The Power, Distance,
And Accuracy In ALL Areas!
With the simple secrets I'm going to share with you… you'll drive balls further and straighter than you ever have.
You'll step up to each tee and crush the ball… adding 50 to 70 yards to your drives as they sail past 300 yards and go down the middle of the fairway.
With the combination of driving the ball longer and straighter… you'll be aiming for par and birdie a lot more. Your handicap will drop a ton of strokes in a very short time... even down to single digits!
As you're hitting long, towering shots down the fairway and putting for amazing accuracy and precision… you'll be getting a TON of compliments on how well you play.
And it's gonna feel real good knowing you're…

Playing THE Best Golf of Your Life!
Can you imagine no longer WORRYING about your drives because you KNOW they'll be straight and WAY down the fairway?
When I teach you the skills I'm about to, you'll shave 9 to 11 strokes off your game... add 50 to 70 yards of distance to your drives... and play the best golf you've ever played!
You'll hit longer drives that don't hook or slice. You'll hit longer tee shots and stop worrying about the ones you USED to have trouble with. From closer to the green with your tee shots… you'll chip and pitch with more confidence because you're closer than you used to be and strokes will come off your handicap.
Over the last few years, I've taken all the secrets for increasing distance
and accuracy
drives and put them into a brand new course…
Introducing "Drive For Show"...
"Drive for Show" is a complete, step by step video coaching course that shows you how to drive the ball longer and straighter.

Inside… you'll find a step-by-step guide that takes you through all aspects of hitting long, straight drives that go exactly where you want them to.

It's THE secret to driving far and straight, every single time.
You'll learn the fundamentals of a great swing from start to finish, with the help of 20 coaching videos, worksheets, and plenty of practice drills.

In fact… once you tap into your hidden power… you'll hit deep, long, straight drives off every tee. You'll start hitting 250 and 275 yard drives just as quickly as guys who've been playing for years!

By using a combination of video lessons and check lists with specific practice drills… this course will improve your skills AND increase your love of golf… so you enjoy your time and have more fun hanging out with your golf buddies.

Once you KNOW the tips you need to hit your ball further… a lower handicap, shaving around 10 strokes off your game, and WINNING more rounds will be a natural result.

If you'd like to start driving your ball to the green on par 4s or hitting eagles on par 5s… just watch these videos and the next time you're on the course…
You'll Hit
Long, Towering Drives
Straight down the Fairway!
The secret of longer drives is all about a simple adjustment which INSTANTLY adds 50-to-70 yards to your tee shots… leaving one-putt birdies on par 4's and eagle on par 5's!

With lots of videos to help you get a feel for exactly how to set up, this coaching course is something you'll be referring to often.

I know it's not always easy to read a magazine or a book and apply it to your game. That's why I put together these great coaching videos, which help reinforce the information you learn.

There are over 20 coaching videos for you to learn from!

Now, let me show you the EXACT contents of "Drive for Show"…
PHASE ONE

* Introduction to Drive For Show
What to expect from the coaching and how to get the most out of it.

* The Grip
The MOST important part. Get this right and the rest of the course will be easier.

* Balance and Power Set Up
Getting into a powerful position not only helps increase your distance off the tee but also helps ease the stress on your body.

* Core Strength
An area often over looked by amateur golfers but can give you the MOST benefit.
*
Aim
Ho
w to aim in the right direction to improve all your shots

PHASE TWO


The Five Key Stages Of The Golf Swing


* Key Stage One – The Take Away
The All-important first link and what you must do here.





* Key Stage Two – Completing the Back-Swing
It's surprising how much time you have to do this.





* Key Stage Three – The Downswing Transition
Slotting the club into place.





* Key Stage Four – THE MAGIC MOVE
What you MUST do just after impact for best results





* Key Stage Five – Swing Completion
Holding a solid and balanced finish to drive with more power.




PHASE THREE

* Ground Force:
This is where you hit for max power, distance, and accuracy





* Speed Ratios:
It's all about the timing and this shows you what to do to get timing right





* Linking Mind and Body:
It's time to trust your swing and let it happen naturally





* Language:
How to talk to your inner self so you don't beat yourself up and play poorly
PHASE FOUR

* Habits:
Practice makes permanent, not perfect. How your habits determine your results





* Formulating a Plan:
To be the Golfer you want to be, you need to plan how you're going to do it

* Holistic Approach:
Playing good golf is not just about making a good swing





* Fear Of Change:
How you can be getting in your OWN way of making progress.





* The Power Of Decisions:
Becoming a better player is by making better choices. Here's how! <![if !vml]>
<![endif]>

After going through the videos you'll be in a better position to drive the ball further and straighter down the fairway which will help you lower your score and your handicap.
And You'll Play Golf Like You've Always Wanted..
No matter your current ability and skill level, "Drive for Show" will improve your game almost overnight.
From driving the ball off the tee straighter and further with incredible accuracy and precision…this course has the exact steps to help you shave 9 to 11 strokes off your next round.
And you'll do it WITHOUT having to spend a ton of money hiring a pro instructor. You'll have your very own pro golf instructor at your disposal ANY time you want.
Soon, you'll hit longer, straighter shots down the fairway... increasing your chances of making par and birdie. You'll be
hitting shots you once thought were
impossible
for you to hit
You'll Lower Your Handicap Quickly and Easily!

Once you use what you learn in "Drive for Show", you'll instantly add MORE power to your swing … tee shots of 275-yard drives (or more) that sail straight down the middle of the fairway could soon be in your grasp
And on the next tee and the next until you've done all 18.
Since MOST golfers have NO IDEA how to drive he ball like this, they're convinced that breaking 80 is HARD and that hitting tee shots 275 yards is impossible.
The thing is… that's just not true. I'll teach you how to hit long, straight drives for 275-300 yards. I can help you increase the distance AND accuracy of every tee shot you hit.
Just think how much fun you'll have hitting
your tee
shots in the middle of the fairway!
Consistently Hit Accurate 275 to 300 Yard Drives!
This course gives you the simple secrets for launching long, straight drives on your next tee shot.
And as a result, you'll regularly out drive, out putt, and out play your golf buddies. Once that happens, you'll start to have more fun and LOVE the game again.

You'll step onto the tee box and start smacking monster drives in time for this weekend. Like a cannon-blast… the ball flies off the tee 275 yards or more… right in the middle of fairway.

And you'll have more accuracy and distance on each shot. You'll start eliminating slices and hooks… so each drive is straighter and more accurate.

You'll look forward to par 5 because while your golf buddies are doffing and hacking their way down the fairway… yelling profanities… you'll be waiting for them on the green with a smile on your face.
Suddenly Par And Birdie Will be a lot easier!

Golf is so much more fun when you're slaughtering your buddies each round.

With longer, more accurate drives that give you better chances for you to make birdie or par (or better) on every hole... your buddies will soon regret playing with you.

Even on difficult courses… you'll drive so well… the ball lands and sits where it needs to. Your club will be like a magician's wand as you send your tee shots soaring exactly where you want.

You'll also learn the simple secrets of never slicing or hooking the ball again. You're going to start hitting them straight down the middle ... adding another 30 to 40 yards of distance to the green without doing anything else!

Your golfing buddies will be in awe as you consistently launch long, accurate drives off every tee, with consistency.
Did you know
:
M
ost golfers
slice the ball
MORE than half the time?
If you're shooting 100 now and you knock 10 strokes off your score by hitting more fairways... you'll break 100 without even improving any other part of your game!
Most golfers have a high-handicap and shoot over 100. Most never break 100.
Yeah, it's thrilling to crush a 300 yard drive, but it's on the green that you either birdie or bogie.
Like I said, your buddies will HATE you because you're playing at a whole new level. Literally overnight, you'll be a completely new golfer. Your scores improve FAST when you're driving better.
While your buddies are missing f
airways
, you'll be s

miling because you're not

!
Use what you learn in "Drive for Show" and you'll leave your golfing buddies shaking their heads.

Your handicap will drop from double to single digits in a few weeks all from better driving!

You'll be hitting birdies and eliminating bogies that come from playing 3-off the tee. And you'll shave loads of strokes from your game after learning this driving style.

You'll eliminate bad putting habits and replace them with skills that let you knock 'em down each time.
You'll
Hit Drives
with
Machine-like Consistency

You'll turn yourself into a driving machine when you master these secrets.
Go out and play the best round of your life. Once you see how much power and accuracy you now have, you'll instantly drop strokes off your game.
The "Drive for Show" video coaching will have your drives flying off the tee and going further and straighter down the middle of the fairway... consistently launching 275 yard+ drives.
When you hit a golf ball the way I'll show you... you'll quickly and easily launch long, accurate drives that fly past your buddies shots on the fairway. You'll be increasing your tee shots by 50 to 70 yards.
I'll show you step by step to improve your accuracy and distance immediately.
When you're driving the ball further it will immediately help you shoot lower scores and play your BEST golf ever.
Your golf buddies will be DYING to know your secrets on how you changed so fast. Not only will you start playing better... you'll also start to love the game again.
When you're driving for distance like this…
You'll S

have 9 to 11 Strokes Off Your Game
When some people decide they want to learn how to REALLY play golf... they hire a golf coach and take lessons. But honestly, not everyone can afford to do that.

Most golf instructors charge $75 to $100 for one lesson. At just 2 sessions a week that's $5,000 a year! Sure, some people may have that kind of money, but most regular golfers don't. That's why I wanted ONE simple and easy course that helps improve ALL areas of your overall game.

For less than you'd pay for a couple of rounds at a local course and a SMALL FRACTION of what you'd pay for a lesson from a coach… you can get my entire coaching program!

For a short time only, I'm offering a very limited HALF-PRICE DISCOUNT. If you order today, your investment in "Drive for Show" is only $47.00

That's about the price of a Starbucks coffee each day for 14 days. Would you trade a coffee a day for 14 days to improve the an important part of your game and become the best golfer you can be?
For only $47… I'll help you to get the skills you need to launch 275+ yard drives off the tee, and shave off 9 to 11 strokes from your game… lowering your handicap to single digits.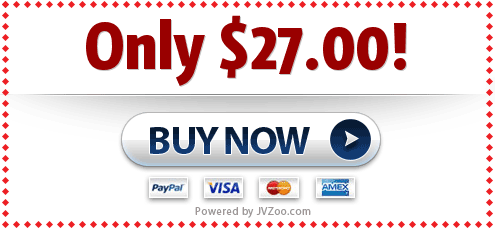 No-Risk Unconditional 100% Money-Back Guarantee:
This is the fastest way to start hitting 275 to 300 yard drives… no matter your current ability level.
If you're not crushing the ball and sending it further and straighter off the tee, if you're not playing the best golf of your life...
you can get a complete refund... no questions asked.
Save the aggravation and use these coaching videos as your shortcut guide to improving your golf game, breaking 80 often, and playing the best golf of your life.
To get your hands on "Drive for Show" coaching program, click on the Buy Now Button below.
You're going to LOVE what this does for your tee shots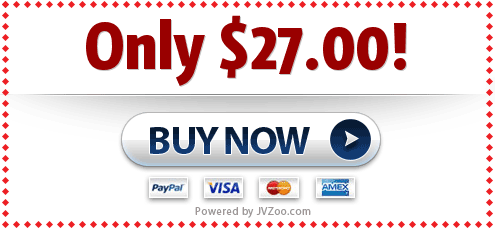 Yours in better driving,
Richard Lawless




PGA Professional & Tour Coach

P.S.

I can tell you from first

-

hand experience how much MORE you'll LOVE golf when you're crushing drives further down the fairway

and hitting

distances you were NEVER able to before.

P.P.S.

And remember...

you also get the 60-day, risk- free, no questions asked money back guarantee... so there's no risk to you at all. Don't you think you owe it to yourself to at least try it?

If you'd like to slash 9 to 11 strokes or more off your next round,

don't delay. If hitting powerful and accurate, 275 to 300 yard drives interests you… you'll want to grab this now.

If you truly love this game… you'll want to get your hands on this because you'll hit the ball farther and straighter than any of your buddies

Order now while it's on your mind and s

tart playing the best golf of your life!